Ok, as always I'm not going to go into a bunch of detail in here and make this look all spammy, but basically I was referred to a site a year ago by a friend who got free Xbox 360 games from it. I didn't buy it, but did some research on it and decided it looked legit. I finally gave in and signed up and completed the offers (basically free trials, though I had to pay shipping on one) necessary to get a free game and got it.
So if you're interested either sign up through my link to help me out, or PM me for more info on how it all works.
I paid $4.83 for Rainbow Six Vegas 2 (this game was new in 08 when I first started the site) after it was all said and done (that was the first game I got over 2 years ago. I have since received 17+ games. Most recently 4000 MS Points delivered from amazon to my email.
My referral link
http://www.yourfree360games.com/index.php?ref=249475
As long as you sign up for the free trials and cancel in time you're only out like $5-$10 for a brand new $60 game. I assume they make their money off people who forget to cancel their free trials.
Like I said PM me for more info if you're interested. I wouldn't spam up the forum like this if I hadn't received several "free" games already.
Even if you don't sign up through my link I'll still answer any questions you have about how it works. I'm down with helping anyone get "free" or cheap games.
Two offers on the site that I know work and lots of people have had success with are "identity guard and safeid". Those are the most recent ones I got credit for.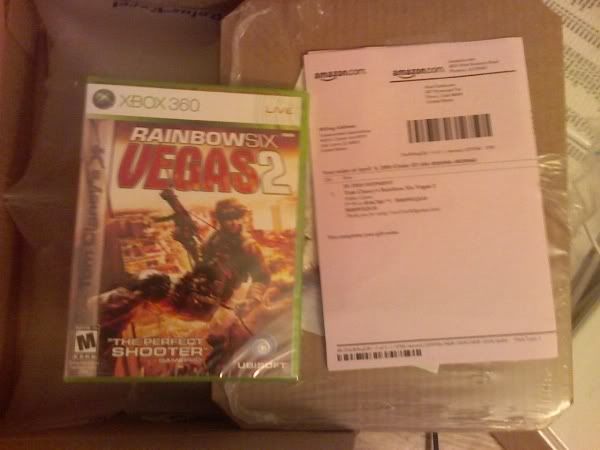 This was the first game I ever got through the site.
More recently I picked up 4000 MS Points and pre-ordered Black Ops