Street Fighter 25th Anniversary Collector's Set Detailed
News | May 23, 2012 11:41 am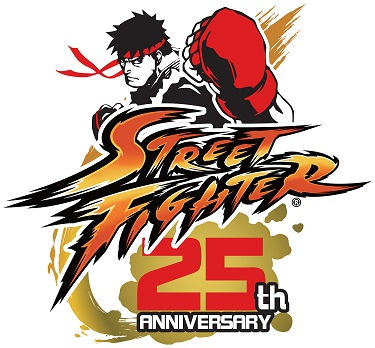 This morning, Capcom officially announced the Street Fighter 25th Anniversary Collector's Set, and hardcore Street Fighter fans will be very excited at all of the Street Fighter goodness packed into the box! Dated for September 18 of this year, the set includes four Street Fighter titles: Super Street Fighter II Turbo HD Remix, Street Fighter III 3rd Strike Online Edition, Super Street Fighter IV Arcade Edition will all costume DLC, and Street Fighter X Tekken complete with all character and swap costume DLC. One thing is for sure, the Street Fighter series wins the award for most adjectives in their titles.
On top of that, each set is individually numbered, and all items are housed in a specially created chest, and come complete with a certificate of authenticity. What are the items, you may ask? Well, first up is a two-disc blu ray set, which includes a documentary that highlights the influence the franchise has had on fans throughout the years. The video collection also includes the Street Fighter IV and Super Street Fighter IV anime movies, as well as all episodes of the Street Fighter animated series and the Street Fighter II: The Animated Movie. Unfortunately (or fortunately, depending on how you look at it), the live action Jean-Claude Van Damme farce is not included. Lets just pretend that didn't happen.
Clear some space on your shelf, because the set also includes a light-up Ryu statue! Specially commissioned and highly-detailed, the Ryu statue is 8" tall, and features the mascot in mid-Shoryuken, with flames lit from below. Along with the prominent statue is an 11-disc soundtrack, featuring Street Fighter game music spanning the past 25 years, alongside remixes and fan-created music inspired by previous Street Fighter games. Art book fans will be happy to hear that the set also includes a 64 page hardcover art book, and includes fan pieces submitted by professional and aspiring artists alike. The crowning item, however, is a replica of Ryu's belt: Created to regulation specs, the full-size martial arts black belt is a replica of the one Ryu wears and even includes his classic "Fūrinkazan" in kanji!
An insane amount of stuff packed into this box, and is definitely sure to make any Street Fighter fan's day. The set will run you a hefty $149.99, but you cannot say that you aren't getting enough Hadoken for your dollar. Check out the set in all its glory below: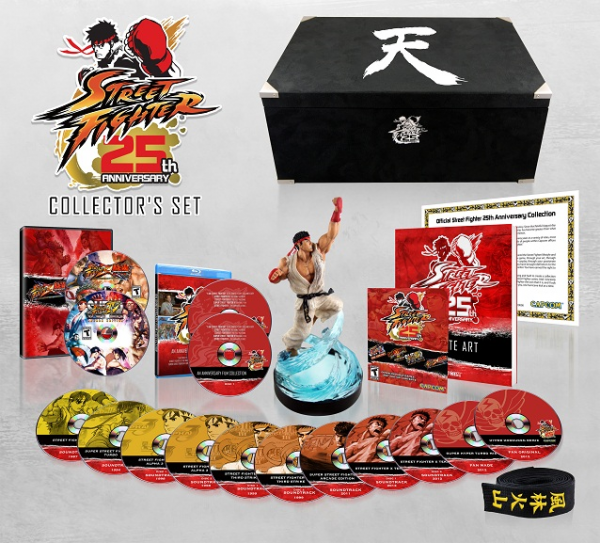 Keywords: None