E3 2012 Day 4 RoundUp
News | June 7, 2012 8:56 pm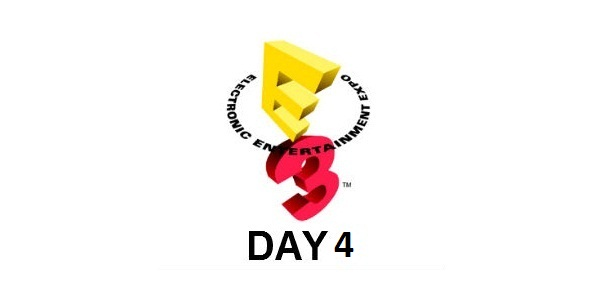 Well now, today was the fourth (third, technically) and final day of E3 2012, and what a ride it has been! Tons of news this week, but lets see what went on today!
-Square Enix provided a trailer today showing off its "Luminous Studio" engine. While the technology is theoretical, it is quite a glimpse at what the next gen may look like!
-XBLA fans will be happy to hear that Microsoft's Summer of Arcade 2012 will be in full effect. The official line up of this summer's content was announced, and includes Hybrid, Wreckateer, Deadlight, Tony Hawks Pro Skater HD and Dust: An Elysian Tale. An official date has not been announced as of yet.
-Marvel Avengers: Battle for Earth received some more screens and a trailer. The game, played via Kinect, is based on Marvel's Secret Invasion storyline, and looks quite pleasing to comic book fans.
-Skyrim's first DLC, Dawnguard, received a couple of new screens, as well as a tentative release date. As long as everything goes smoothly, eager fans can get their hands on Dawnguard starting June 26th! Awesome!!
-Angry Birds HD was confirmed to be in the works. News on the console version of the handheld hit is scarce, but more info is said to be on the way in the coming weeks.
Well, there you go: E3 2012, and what an E3. Anyone else as excited about some of this news as I am?
Keywords: None