E3 2012 Day 2 RoundUp
News | June 5, 2012 8:07 pm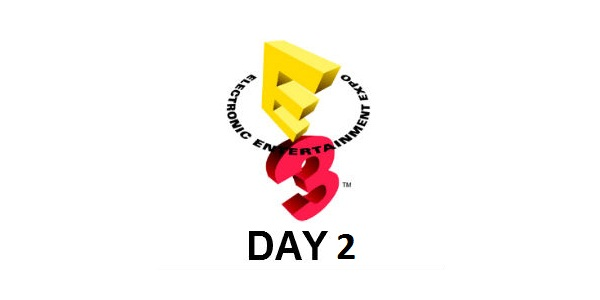 Well now, it looks like E3 2012 Day 2 featured lots of trailers to accompany
yesterday's announcements
, as well as even more news to handle! Let's get into it!
-Star Wars 1313 was unveiled. A video featured the game running on a high-end PC, and it looks to be a "mature" Star Wars game where you will take on the role of a bounty hunter in the capital city of Coruscant. No further details as of yet.
-Several screenshots for both Crysis 3 and Dead Space 3 surfaced, to go along with yesterday's trailers.
-Trailers were presented for all of EA's upcoming sports games, including Fifa 13, Madden 13, and NBA Live 13.
-A Trailer was revealed for Close Quarters, an upcoming Battlefield 3 DLC containing tight, indoor maps and an additional game mode, called Conquest Domination. The DLC will be available on June 12th for Battlefield 3 Premium subscribers, while non-subscribers will have to wait two weeks.
-Ubisoft treated fans to some screenshots to accompany the unveiling of their upcoming techno-thriller, Watch_Dogs.
-Halo 4's Spartan Ops mode was also trailered. The game mode, described as the "..first of its kind..." looks pretty awesome, and promises a weekly series of cinematic episodes that will contain a full story parallel and separate to Halo 4's single player campaign.
Today was the first official day of E3 2012, as attendees were allowed entrance this morning. I will try to keep everyone updated as news arrive, and will attempt to edit this article to include some of the recently released assets tomorrow morning. For now, though, there is your E3 2012 Day 2 RoundUp!
Keywords: None